JBoss Speakers at JavaOne
JBoss speakers will be speaking at various sessions, panels and BOFs at JavaOne this year. Here is a list of our speakers so you don't miss out on their cool talks.
Sébastien Blanc
Sébastien Blanc is JEE engineer with 10 years of experience. He works at Red Hat and focus on Open Source libraries for Mobile in the Enterprise Besides his "heavy" JEE profile (middleware, banking and insurance products) Sébastien spends a lot of time in Groovy and Grails. He is the author of several Grails plugins such as Spring Mobile, Jquery Mobile Scaffolding or Geolocation. He believes that Mobile Web/Hybrid Apps are the future and tries to evangelize this through different conferences (Devoxx, JUDCon, Gr8Conf, SpringOne).
---
Markus Eisele
Markus is a Developer Advocate at Red Hat and focuses on JBoss Middleware. He is working with Java EE servers from different vendors since more than 14 years and talks about his favorite topics around Java EE on conferences all over the world. He has been a principle consultant and worked with different customers on all kinds of Java EE related applications and solutions. Beside that he has always been a prolific blogger, writer and tech editor for different Java EE related books. He is an active member of the German DOAG e.V. and it's representative on the iJUG e.V. As a Java Champion and former ACE Director he is well known in the community.
---
Arun Gupta
Arun Gupta is Director of Developer Advocacy at Red Hat and focuses on JBoss Middleware. A founding member of the Java EE team at Sun Microsystems, he led a cross-functional team at Oracle to drive the global launch of the Java EE 7 platform through strategy, planning, and execution of content, marketing campaigns, and program. Arun has extensive speaking experience in ~40 countries on myriad topics and is a JavaOne Rockstar. He also founded the Devoxx4Kids chapter in the USA and continues to promoting technology education amongst kids. An author of a best-selling book, an avid runner, a globe trotter, a Java Champion, JUG leader, he is easily accessible at @arungupta.
---
Antoine Sabot-Durand
IT consultant since 1996, Java developer since 2000 and Senior software Engineer at Red Hat since 2013, Antoine is CDI spec lead and in charge of CDI eco-system development and advocacy. He's also tech lead on Agorava, a CDI framework helping social media consuming. Before that he worked as consultant and architect for a lot of customer in Bank, Insurance, public transport or Automotive. Antoine often fly from his paris home to meet the community by speaking at Devoxx, Java One, or various Jugs. He's also known to be a serial twitter on this topics. You can follow him on @antoine_sd. When not writing specification, coding, twitting or giving talk, Antoine likes spending time with his wife and 3 children.
---
Mark Little
Mark leads JBoss technical direction and research/development. Prior, Mark was the SOA technical development manager and director of standards. Mark was chief architect and co-founder at Arjuna Technologies, an HP spin-off (where Mark was a distinguished engineer). Mark has been working in the area of reliable distributed systems since the mid-80's.
---
Mario Torre
Hacker for fun and freedom, free software enthusiast, musician and incurable romantic, he has served few key FLOSS projects like GNU Classpath and OpenJDK and is co-author of the Caciocavallo project. Mario has a strong interest in Computer Graphics and Human - Machine interaction and User Interface design. Currently works as a Senior Software Engineer for Red Hat on Thermostat, a monitoring platform for OpenJDK and OpenJDK itself and its Community as an OpenJDK and Free Software advocate.
---
Omair Majid
Omair Majid currently works as Software Engineer at Red Hat, where he spends most of his time working on OpenJDK and surrounding tools, including Thermostat and IcedTea-Web (an Open source Web Start and Plugin implementation).
Omair Majid is an Open Source enthusiast and an avid reader. In his spare time, he can be found cradled in a corner, reading a dusty tome.
---
Lincoln Baxter III
Creator of PrettyFaces - Url Rewriting for JSF, PrettyTime - Social-style date & time formatting for Java, and a community contributor to the JSF2 Expert Group; his latest project is ScrumShark, an open-source agile project management tool.
Beginning his career in C, C++ development for hardware signal testing automation, Lincoln soon moved on to Perl, dynamic programming languages, artificial intelligence and, more recently - web application frameworks such as Java Server Faces and Groovy on Grails for financial and small business solutions.
When he is not swimming, running, or playing Ultimate Frisbee, Lincoln is focused on improving the openness of Java, the Java Community Process(JCP), and bringing the J2EE platform to small businesses and freelancers.
---
George Gastaldi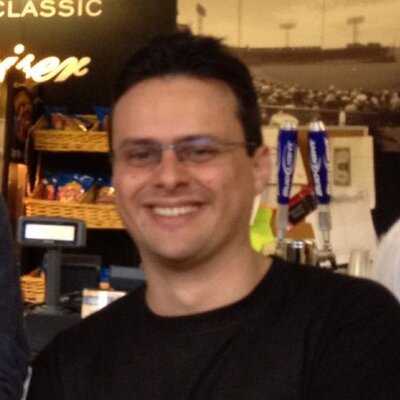 George Gastaldi is a Senior Software Engineer from Brazil working at RedHat, notably as a core developer for the JBoss Forge project. He is also the leader of Seam 3 Reports and co-leader of Seam 3 JCR module. George works professionally with Java since 2000. In 2006 George joined Apache as an individual committer to work on Apache ServiceMix (An open source JBI-compliant ESB). He is also a JCP individual member and is a member of the CDI 1.1 spec team. He also promotes Java technology by giving speeches in Brazilian conferences, like JUDCon Brazil 2013 and The Developer´s Conference 2012 and 2014.
---
Shekar Gulati
Shekhar Gulati is a developer and OpenShift evangelist working with Red Hat. He is evangelizing about OpenShift for last two years and regularly speaks at various conference and user groups around the world to spread goodness of OpenShift. Shekhar has written many technical articles for IBM DeveloperWorks, Developer.com, and JavaLobby.
---
Steven Citron-Pousty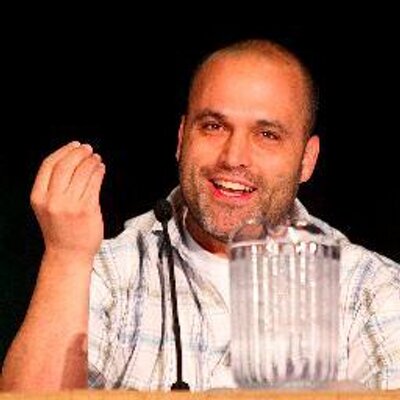 Steve is a Dad, Son, Partner, and PaaS Dust Spreader (aka developer evangelist) with OpenShift. He goes around and shows off all the great work the OpenShift engineers do. He can teach you about PaaS with Java, Python, PostgreSQL MongoDB, and some JavaScript. He has deep subject area expertise in GIS/Spatial, Statistics, and Ecology. He has spoken at over 50 conferences and done over 30 workshops including Monktoberfest, MongoNY, JavaOne, FOSS4G, CTIA, AjaxWorld, GeoWeb, Where2.0, and OSCON. Before OpenShift, Steve was a developer evangelist for LinkedIn, deCarta, and ESRI. Steve has a Ph.D. in Ecology from University of Connecticut. He likes building interesting applications and helping developers create great solutions.
---
Christine Flood
Christine H. Flood has been working on Garbage Collection (GC) since dinosaurs roamed the earth. She's co-written several papers on JVM GC algorithms including the parallel GC paper and the G1 paper. She is now working at Red Hat on Shenandoah, a new open-source pauseless GC algorithm for OpenJDK.
---
Charles Nutter
Charles has been programming most of his life, as a Java developer for the past decade and as a JRuby developer for over six years. He co-leads the JRuby project, an effort to bring the beauty of Ruby and the power of the JVM together. Charles believes in open source and open standards and hopes his efforts on JRuby and other languages will ensure the JVM remains the preferred open-source managed runtime for many years to come.
---
Stephane Epardaud
From deep into the Nice mountains, Stephane works for Red Hat on the Ceylon project.
Passionate hacker in Java, C, Perl or Scheme. A web standards and database enthusiast, he implemented among other things a WYSIWYG XML editor, a multi-threading library in C, a mobile-agent language in Scheme (compiler and virtual machines), and some Web 2.0 RESTful services and rich web interfaces with JavaScript and HTML 5.
Eager to share, he is a frequent speaker at various conferences such as the Scheme Workshop 2004, Nice Technical University in 2008, Polytech'Nice en 2009, Mars JUG, Paris JUG and Riviera Java User Group he founded with Nicolas Leroux. A long-time open-source user and advocate, he is committer on RESTEasy, author of jax-doclets, stamps.js and various Play! Framework modules, and developper on various Ceylon projects for Red Hat.
---
Aslak Knutsen
Aslak is the Arquillian Project Lead, Senior Software Engineer at Red Hat. Aslak lives in Oslo, Norway.
---
Tom Enebo
Thomas Enebo is co-lead of the JRuby project, author of the Ruby Bukkit wrapper Purugin, and a contributor to many other Open Source projects. He has been a practitioner of Java since the heady days of the HotJava browser, and he has been happily using Ruby since 2001. Thomas has spoken at numerous Java and Ruby conferences, co-authored "Using JRuby", and was awarded the "Rock Star" award at JavaOne. When Thomas is not working he enjoys running, brewing beer, and drinking a decent IPA.
---
Christian Sadilek
Christian Sadilek is a Senior Software Engineer at Red Hat, working as a core developer and project lead on the JBoss Errai framework. As a long-time Java EE developer and member of the GWT steering committee, Christian's focus is on developer productivity, in particular for web application development.
---
Jonathan Fuerth
Jonathan Fuerth is a Senior Engineer at JBoss by Red Hat and a core member of the UberFire and Errai teams. In his spare time, you will find Jonathan co-leading the Toronto Java Users Group (tjug.ca), brewing beer in his backyard and playing with the latest and greatest stuff in the Java ecosystem.
---
William Siqueira
William is has about 6 years of Java programming experience. He started with JavaFX since its first release and since then he follows all the JavaFX updates. He regurlaly blogs about JavaFX and Java application on fxapps.blogspot.com He also founded a JUG on his region which has about 80 members. Currently he works for Red Hat supporting and helping on JBoss products maintenance. His main areas of interest are JavaFX, JEE, Web Services and Portals.
---
Bruno Oliveira
Bruno Oliveira aka 'abstractj is a language-agnostic developer with solid background in Java and JVM based systems. Passionate about security and open source, he has been a long time TorqueBox, Immutant and DynJS contributor. He is currently working for JBoss by Red Hat helping push security forward on AeroGear, and his interests largely encompass mobile applications, pentesting and cryptography.
---
Mircea Markus
Mircea Markus is a principal R&D engineer at JBoss, a division of Red Hat, since 2007. He has been working on various clustering components, such as JBossCache, PojoCache. He is one of the founders and project lead of Infinispan on which he has been concentrating his efforts for the last five years. He is also the spec lead for JSR 347 ( Data Grids for the JavaTM Platform).
---
Stephane Epardaud
From deep into the Nice mountains, Stephane works for Red Hat on the Ceylon project.
Passionate hacker in Java, C, Perl or Scheme. A web standards and database enthusiast, he implemented among other things a WYSIWYG XML editor, a multi-threading library in C, a mobile-agent language in Scheme (compiler and virtual machines), and some Web 2.0 RESTful services and rich web interfaces with JavaScript and HTML 5.
Eager to share, he is a frequent speaker at various conferences such as the Scheme Workshop 2004, Nice Technical University in 2008, Polytech'Nice en 2009, Mars JUG, Paris JUG and Riviera Java User Group he founded with Nicolas Leroux. A long-time open-source user and advocate, he is committer on RESTEasy, author of jax-doclets, stamps.js and various Play! Framework modules, and developper on various Ceylon projects for Red Hat.
---
Emmanuel Bernard
Emmanuel Bernard is platform architect for the JBoss portfolio at Red Hat. He oversees data related projects and in particular the Hibernate portfolio where he came from.
Emmanuel joined the Hibernate team in 2003 and most of his work is open source since then. He has lead the JPA implementation of Hibernate ORM, founded and lead Hibernate Search, Hibernate Validator. His latest project endeavour is Hibernate OGM but he also contributes to Ceylon, Awestruct and a few other projects in his spare time.
Emmanuel is a member of the JPA 2.1 expert group and the spec lead of Bean Validation. He is a regular speaker at various conferences and JUGs, including JavaOne, JBoss World and Devoxx and the co-author of Hibernate Search in Action published by Manning. He is also founder and co-host of two podcasts: JBoss Community Asylum and Les Cast Codeurs Podcast.
You can follow him on twitter at @emmanuelbernard.
---
Tim Fox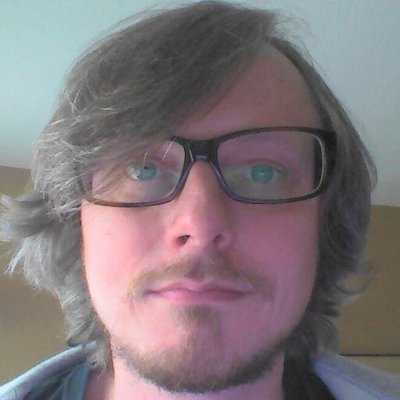 Tim has been doing software engineering for almost 18 years, and has spent the last 9 years exclusively working in open source.
Tim is employed by Red Hat where he is the creator and project lead for Vert.x - the reactive, polyglot application platform.
Before creating Vert.x he spent several years leading messaging development at JBoss – in particular creating the HornetQ messaging system, which is at the heart of Wildfly (previously known as JBoss Application Server) and JBoss Enterprise Application Platform.
Tim also worked for a while with RabbitMQ at SpringSource, and was also one of the original core developers of the Mobicents telecommunication platform.
Tim lives in Somerset, UK with his family.